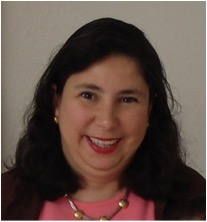 Hello and welcome to my website! I am a licensed clinical psychologist with over 20 years of experience in the mental health field. While I specialize in treating anxiety, I have extensive experience in treating and managing a variety of disorders including OCD, phobias, encopresis, enuresis, feeding issues (in young children), ADHD, autistic spectrum disorders, and oppositional behaviors. I use behavioral and cognitive methods that have clear scientific support of their effectiveness and efficiency. When treating children, I primarily use a family-based approach and particularly enjoy working with families to help them find ways to more positively interact with their children as well as effectively manage and nurture behavior. My methods are active, directive, and educative; I aim at solving the problems that the client faces here and now.
For over a decade now, I have continually ran and facilitated social skills groups for school and middle school age children who need to learn to more effectively interact with peers. I also perform psychological evaluations and learning assessments (with the exception of evaluations for autistic spectrum disorders, which I do not do). Equally fluent in English and Spanish, I have received specialized training in working with children with medical problems and concurrent psychological concerns.
I received my doctorate from the University of Pittsburgh and completed my clinical psychology internship at Baylor College of Medicine. At Baylor College of Medicine and at Texas Children's Hospital I went on to receive postdoctoral training in pediatric psychology. I have conducted clinical research in the following areas: behavior disorders in children with developmental disabilities, correlates of postpartum depression, and toddler's development of a sense of self. I am a member of the American Psychological Association, the Society of Pediatric Psychology (division 54 of APA), the Texas Psychological Association, the Houston Psychological Association, and the Houston Group Psychotherapy Society.
I manage my practice personally, responding to phone calls and Email communications directly and timely.